Back to List
Calendar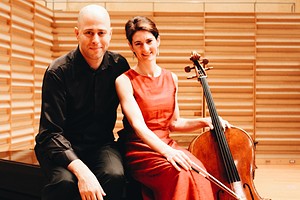 Live from Hochstein
Place & Time
The Hochstein School
50 Plymouth Ave
Rochester
New York
March 20, 2019
12:00 PM
Program
FREE Concert
Join us for a live broadcast of some French beauties!
- Listen online: https://www.classical915.org/programs/live-hochstein
- Or come in person - and bring your lunch!
Program:
Faure - Apres un Reve
Ravel - Piéce en forme de Habanera
Ravel - Sonata op. posthume (transcription of the violin sonata No. 1)
Debussy - Beau Soir
Milhaud - Scaramouche Suite
See you there!